Mary Kelly's "Shadows and Reflections"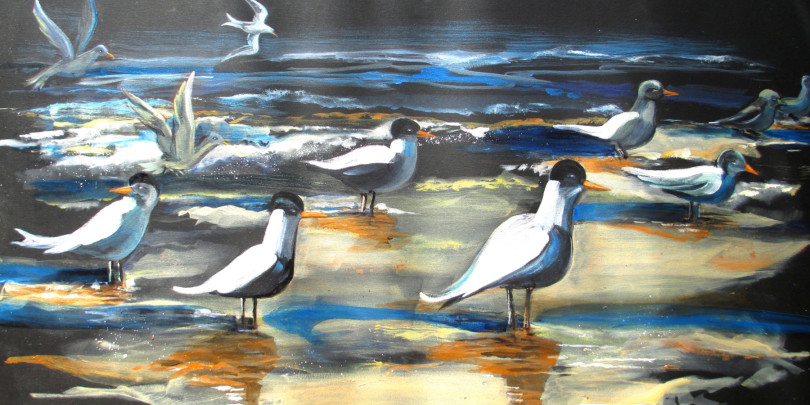 The Society of Bluffton Artists presents featured artist Mary Kelly and her exhibit "Shadows and Reflections" in conjunction with "Art on Fire" – paintings by SOBA members featuring at least a touch of red. Ten percent of all February sales will be donated to the Bluffton Fire Department who will put the money towards new difibrillators which are urgently needed. A reception was held on Friday February 6 with a special visit from Fireman Jeff Kuehn who demonstrated how the lifesaving difibrillator works.
The show continues through February 28 and will also feature Kelly's free lecture/ demonstration at the gallery on February 12, from 2 – 4 pm. Explaining techniques involved in representing shadows and reflections correctly, she will demonstrate these concepts with light sources and mirrors.
The SOBA gallery is open from 10 until 5 pm Monday – Saturday and Sunday from 11:30 – 3 pm, and is located at the corner of Church and Calhoun Streets in Bluffton.