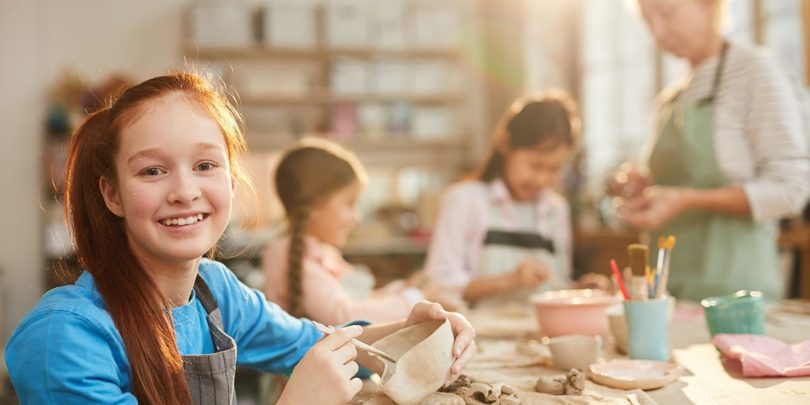 Instructor: Mary Burrell
When: The art camp runs from 9-11 a.m. Monday-Friday June 22-26 for ages 6-9; from 9-11 a.m. July 13-17 and July 20-24 for ages 10-12
Where: SoBA's Center for Creative Arts, located at 6 Church Street next door to the SoBA Gallery in Old Town Bluffton
Cost: $100 per child per week
Contact: Mary Burrell at [email protected] or 845 893-5726
Join us for our weekly summer art camps for children ages 6-9 and 10-12 years of age.
Each week will feature different art activities that will ignite your child's creativity. Children will explore different artistic techniques while having fun. Classes are given at the Center for Creative Arts located next to the SoBA gallery on Church Street in Old Town Bluffton.
The instructor is artist Mary Burrell a Board member at SoBA and a Board member of National Association of Women Artists. She also teaches arts and crafts to pre schoolers, aftercare and camp children at Cross School here in Bluffton.
The cost is $100 per child per week. Registration is limited to 14 students per session minimum 5. Please have children wear old clothing suitable for painting. Please do not send children with food. Drinks only. The tuition cost includes all materials.
Summer Art Camp Schedule
Week 1
9 a.m. to 11 a.m. June 22-26 • Ages 6-9 years old
Monday — Make paper mache bowls while learning history and different uses for paper mache.
Tuesday — Drawing self-portraits along with your favorite place. Using markers and color pencils.
Wednesday — Paint bowls with acrylic paint making abstract patterns using your imagination.
Thursday — Explore with Oil Pastels while learning primary, secondary, warm and cool colors.
Friday — Symmetry painting with acrylic. Learn how to draw the symmetry way.
Week 2
9 a.m. to 11 a.m. July 13-17 • Ages 10-12 years old
Monday – Experiment with watercolor using oil pastel, salt and more.
Tuesday – Let's make an optical art cube. And learn a fun way to doodle !
Wednesday – Printing using everyday items. Leaf, celery and more.
Thursday – No paint brush, no pencil art day !! You will be surprised what we can do !!
Friday – Let's Draw! Blind contour, gesture drawing, still life drawing and get some shading done.
Week 3
9 a.m. to 11 a.m. July 20-24 • Ages 10-12 years old
Monday – Lets go abstract and do it with paper mache.
Tuesday – 3D patterns, symmetric drawing, shading and let's put some perspective in to it.
Wednesday – Back to abstract but with paint this time. Our paper mache needs some color.
Thursday – Self-portrait day. Don't forget to bring your smile.
Friday – Lets play with oil pastels! Learn different techniques with this fun medium.
The schedule of activities is subject to change.
Register
Please note that registration is not complete until you have paid for the summer camps. Once this form is submitted, you will be taken to the payment portal where you can pay with PayPal or a credit card through PayPal.